Yesterday work began in earnest on the creation of an artificial log jam in the Hama Hama River. The log jam, a project of the Hood Canal Salmon Enhancement Group, is designed to protect a salt water marsh from erosion.
In the first phase of the project, an excavator created a giant berm that will divert the river into a single channel so that the log jam can be assembled on the dry southern half of the riverbed.
httpv://www.youtube.com/watch?v=axjNXf3MVls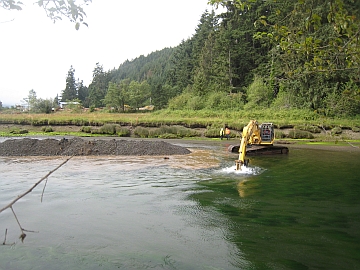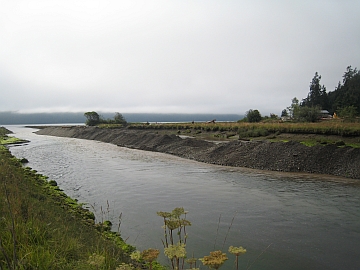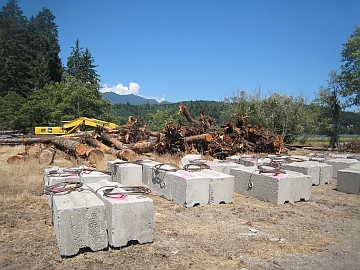 Above: the pile of logs and ecology blocks that they'll use to assemble the engineered log jam.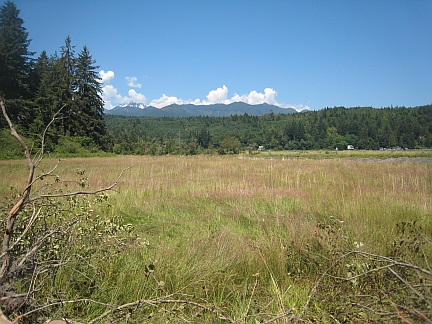 The salt marsh they're trying to protect.